MESONJIXX
ELECTRONIC PRESS KIT
BIO
Mesonjixx (pronounced mi-sahn-jix) is the nom de plume of songstress Mary Elizabeth Jo Dixon Pelenaise Kapiolani Lawson of Lincoln, Nebraska. Her music is grounded in the soulful traditions of R&B and jazz, but her style, much like her name, is an exciting fusion of its own. She writes songs to find deeper truths in her own life, and hopes to inspire others to do the same. All the while, faithfully finding love even in moments of struggle and chaos. Her performances are sure to liberate your spine and mind.
Sounds like: Erykah Badu, Audra Mcdonald, Abbey Lincoln, and Sade.
Mesonjixx released their debut EP, "In The Middle" September 2017.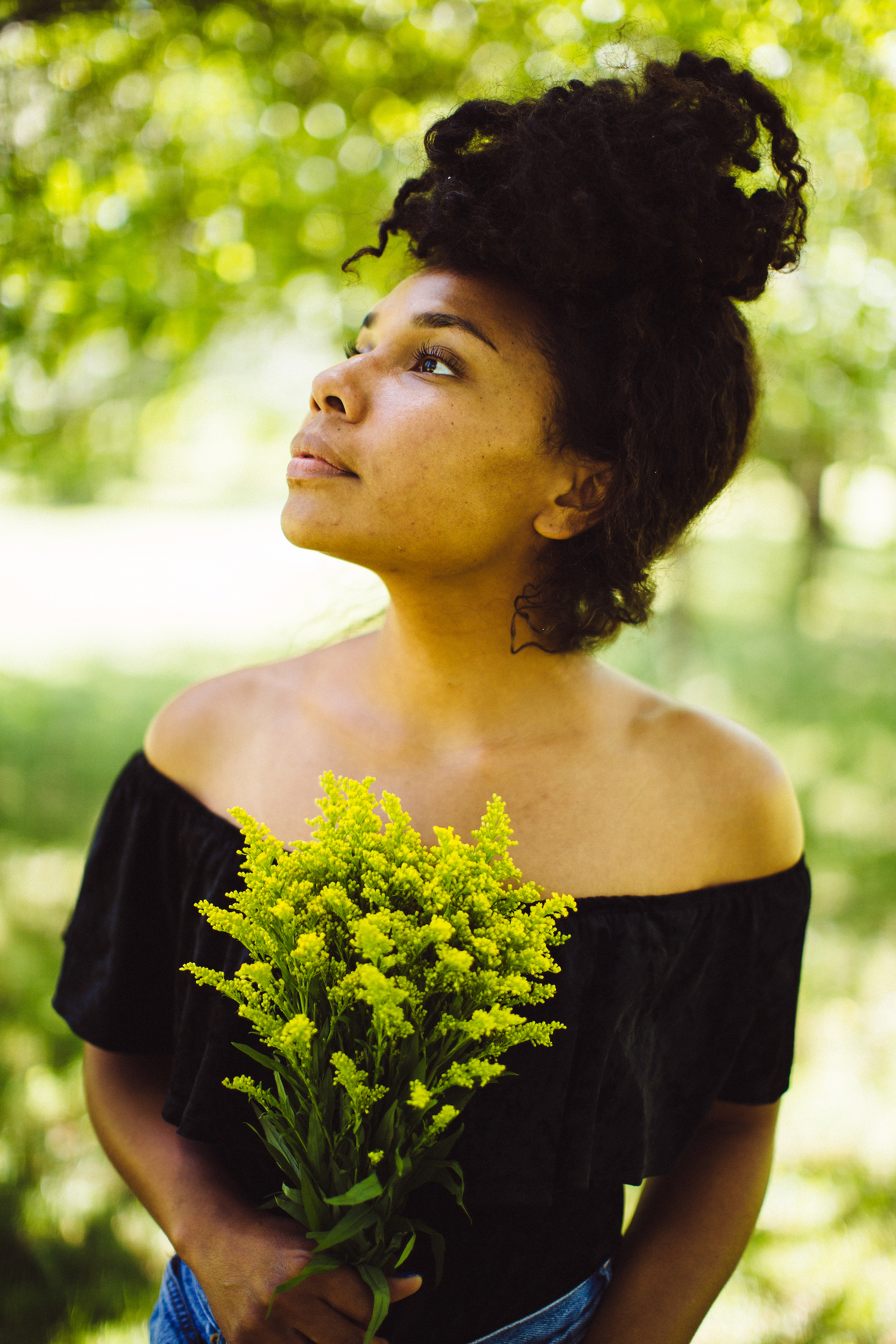 PRESS / WORDS
"Whenever Mary Lawson steps to the microphone, she makes a promise. She will offer all she has to ensure her authentic, agile soul comes through to the entire room. Leading the Lincoln, Nebraska-based project Mesonjixx, Lawson creates R&B-infused pop that projects a kindred spirit with the likes of Lauryn Hill, Solange and the jazzier side of Joni Mitchell."
"Currently, Lawson says, live Mesonjixx performances are the most gratify- ing part of her career because she gets to share the stage with talented musicians. She adds that it is especially rewarding to see people in the audience singing along to her songs during shows, which is a recent development."
"Mary Elizabeth Lawson grew up listening to songwriting powerhouses Nina Simone, Joni Mitchell and Ella Fitzgerald who used music as catharsis..."All of these women in music embody human beings who are empowered and have a sense of self that will never be replicated," Lawson said. "That inspired me to find my voice within music and how to best tell my story because they do it so well."
"When Mary first opened for me and my band in 2015 I was blown away by her raw talent -- didn't know soul music was being made at this caliber in Nebraska. In 2018, she reached out about collaborating and I was all for it. Mary is determined, persistent, and focused on her vision. She has a genuine approach to her craft in a way that is hard to find in artists these days. I look forward to following her journey in music and as an artist." - Amir Mohamed el Khalifa, Oddisee
VIDEO
IN THE WORKS
Music video for "Motion" (to be released February, 2019):
Single produced by Oddisee (to be released Spring, 2019):
Character songs set (to be released 2019): A collaborative multimedia project comprised of four songs about four different fictional characters whose names came to me at a time when I was completely broken, open, and vulnerable. Through this project, I will be coLlaborating with four visual artists who will create works
that illustrate each of these characters.
HIGHLIGHTS
2019

March 1 - Featured artist at True/False Film Festival (Columbia, MO)
March 13 - Music video release for "Motion"
2018
June 2 - Local support for Blue October + Kitten @ Westfair Amphitheater (Omaha, NE) June - Songwriting and demo recording with Oddisee (Brooklyn, NY)
Aug. 18 - Featured local artist @ Maha Festival (Omaha, NE)
August - Songwriting of demos with Stella Katsoudas (Chicago, IL)
Sept. 22 - Local support for Lion Babe @ Lincoln Calling Festival (Lincoln, NE)
2017
May 17 - Local support for Oddisee & Good Company @ Slowdown (Omaha, NE) Nov. 3 - Debut EP, "In The Middle" released
Oct. 15 - Local support for K. Flay @ Waiting Room (Omaha, NE)
2016
July 23 - Featured visual/multimedia artist @ Bemis Center of Contemporary Art (Omaha, NE) July 1 - Debut single, "Without You" released on Soundcloud
Sept. 23 - Performance @ TEDx Lincoln, Nebraska - https://youtu.be/AQ6LZWYElMw
2015
May 15 - Local support for JMSN @ Vega (Lincoln, NE)
Oct. 10 - Local support for The Internet @ The Bourbon (Lincoln, NE)
Oct. 23 - Local support for Oddisee & Good Company @ Vega (Lincoln, NE)
Nov. 21 - Featured visual/multimedia artist @ Bemis Center of Contemporary Art (Omaha, NE)